Where can I stay overnight? Why are Ts not free anymore?
Good questions.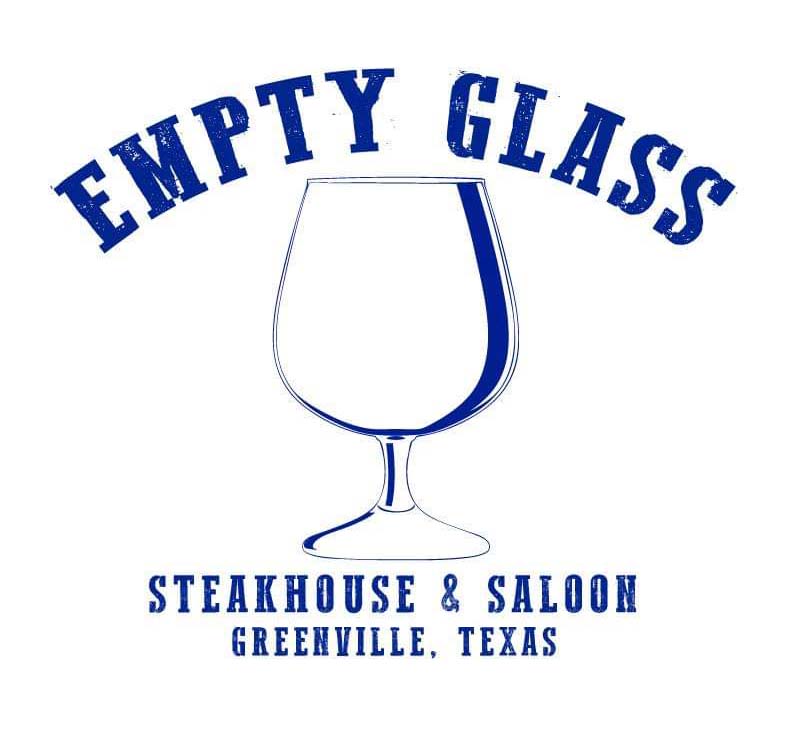 But first, a shout out to our newest sponsor, the Empty Glass Steakhouse & Saloon. They are a Chainring level sponsor. Without these sponsors we could not put on the level of event that we do. So, when you come consider sauntering on down Lee Street to the Saloon all Texas style and ordering up some grub and a beverage. You won't be disappointed.
Hotels
As of right now we have special rate accommodations at Holiday Inn Express and Best Western for the ride week end. It's important to book early to get these rates, the cut off dates are Sept. 1 and 4 respectively. See Hotels for details. Of course we have numerous other hotels in Greenville.
Are you a camper?
Dallas NE Campground and RV park is an excellent place, just 8 minutes east from Buc-ee's and not much more from Greenville. Take Exit 85 off I-30 for the campground. No special rates but hey, you're camping. Coming into Greenville you are probably taking Exit 93 and heading N to the ride start in downtown.
OK, Why No Freebie Ts This Year?
Is data and science overused enough yet? OK, we'll just go with data then. This year we've gone to purchase only. The reasons are that all money raised goes to our ability to donate to charities across the county.
Giving them away involves considerable guess work and normally costs around $7000 in stocking up with 100s often left over (wasted) due to having the right size/number combination. In addition, by switching to ordering we can know exactly what we need allowing us to have both m/f cuts and color choices and we end up adding to our charity giving instead of a huge loss of funds. See more detail on Ts.
In addition we found that for many it was just another T they didn't need or care about, they stockpile in the drawer. We figured if you cared enough then we'll provide them with a small mark up, PLUS they are printed here in Greenville through a local print shop so the money stays totally local. So far the feedback has been very positive.
Hope to see you all on September 19. Remember, Cycling people are just regular people, only cooler.