Registration Now Open, Ride Day is 9/19
Richardson Bike Mart Day is cancelled. We are still ready for you to enroll at Active Endurance. You can register now as if Richardson Bike Mart Day was in effect for the special discounted rate. What you can look forward to is:
3/14 only $25 for registration then $30 for 2 months until May. Day of registration will be $50.
Children 12 and under $10 no matter what.
12 and 21 mile routes for reduced price
A new CPC Jersey for $75, M/W
Matching shorts/bibs
Dinner Friday Night: $10 – Spaghetti all you can eat
Pancake Breakfast before the ride: $7
M/W Ts for $15 with logos like the Jersey but quality poly blend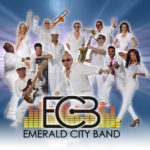 In addition we will have many things for the family to do as the Lee Street Jamboree will be going on all day Saturday featuring Emerald City from 1-2:30 while riders are returning.
We are also planning numerous food, beer, wine, ice cream opportunities all right down down. Kids will have bounce houses and much much more.
See more about planning your visit with a Greenville Getaway.